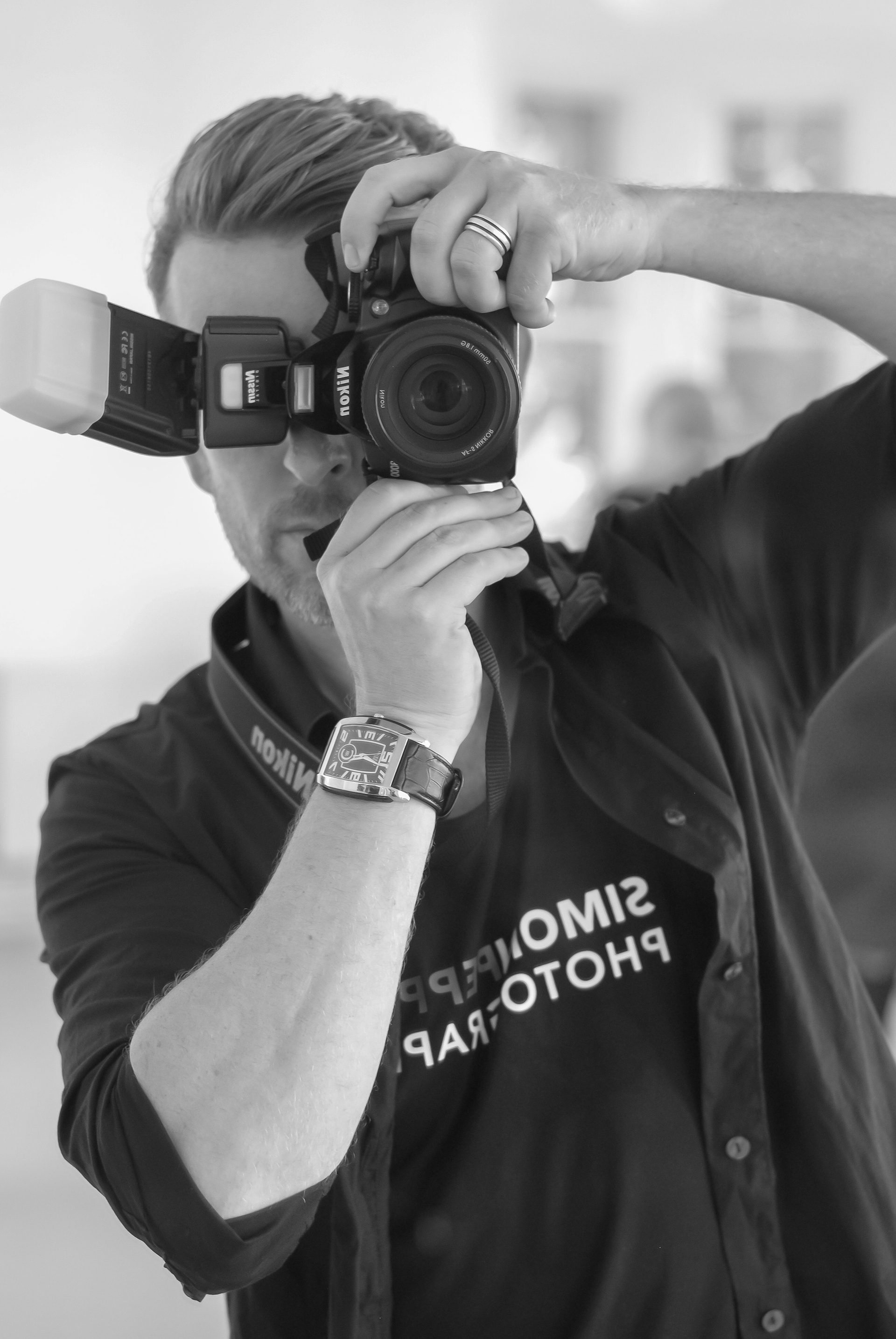 SIMON PEPPER, BRIGHTON & HOVE-BASED PHOTOGRAPHER
STRIKE A POSE
We've become a nation of posers. I'm not trying to throw any shade with that statement, it's just a fact.
From following our favourite influencers on Instagram to choosing a holiday selfie to upload, image has become an integral part of our lives. And that's a good thing. We all have a story to tell. And that's what my photography is about – storytelling. 
My approach is driven by your unique story. Whether you're striking a fierce, spontaneous pose or forgetting to pose at all, I believe a strong relationship is the foundation to incredible photography. 
MY STORY
I trained in Fashion Design at the London College of Fashion and in Photography at Brighton & Hove City College and have 25 years of experience working in industries for which image is everything, from the arts, media and entertainment to fashion and beauty.
In my early career, I worked with Ken McReddie Ltd (now 
theartistspartnership.co.uk
, one of the UK's leading Theatrical Agencies in London) whose client list include Helen Mirren, Emily Blunt and Idris Elba. In London Selfridges I worked for Estee Lauder as a beauty consultant. I've also worked as a Head Booker with for Ugly & Rage Models and as a talent scout and Sandra Reynolds Model Agency as Head of Casting. Nationally, I have also worked with several lifestyle magazines including ES (Evening Standard), The Independent, and Stella Magazine (The Sunday Telegraph) in Sales and Advertising.
MY WORK
My photography work focuses on Portraiture and I specialise in actor headshots / artist portfolios (including musicians, health & fitness, models, yoga, drag and body), celebrities, commercial, live gig and concert, events, personal milestones and special occasions including weddings. 
Locally, my work has been published in Sussex Life Magazine and Gscene Magazine where I have had published 3 covers in 2019. Business and clients I have worked with include: 
gscene.com
, 
gemyoga.co.uk
, 
stanmerhouse.co.uk
, 
proudcabaretbrighton.com
, 
skybreak.co.uk
, 
sussexlife.co.uk
, 
homeinstead.co.uk/brighton
, 
brighton-pride.org
, 
shuttleon.com
, 
lawtonanddawe.co.uk
, 
epic80s.co.uk
, 
magicqueen.co.uk
, 
iwpride.org
, 
nutritionalbiobalance.co.uk
, 
therottingdeanclub.com
 and 
murraychalmers.com
.
I've been lucky enough to photograph my idol, Kylie Minogue in 2019 as well as other great music icons such as Grace Jones and Nile Rodgers at Brighton Pride. I've also photographed celebrities including Amelia Gething, One of the UK's most loved and famous drag queens Miss Jason aka Actor Jason Sutton and Irene Major.  In addition I have photographed local charity events including 
alzheimers.org.uk
 and the Brighton bus launch of 
martinfisherfoundation.org
 which works towards Zero HIV.
I also offer photo editing in Adobe Lightroom and Photoshop and have recently added Adobe Indesign to my skillset in 2018.
GET IN TOUCH
Because a good photographer/client relationship is essential to capturing your story, I highly recommend booking an engagement meeting where we can get to know each other and discuss your vision and expectations.